Our new Digital City Officer, Ben Atkin!
18 December 2020
---
We'd like to introduce you to Ben Atkin, our new Digital City Officer. This is a very belated welcome, given that Ben has recently marked his one year anniversary with the Digital City team.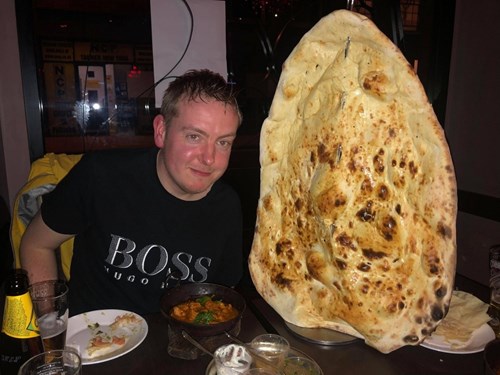 Ben works on all projects as part of the Digital York programme to improve connectivity for businesses and residents across the city. Ben's journey into digital actually begin in 2007 when he began studying for a degree in Computing – Communications.
Ben has a good track record of managing customer service and administrative tasks, having previously worked for Tribal Education, York St John University and the Rural Payments Agency in various capacities. He has had a strong year with us and has overhauled some processes that have made the day to day running of the team much slicker!
In line with his current role, Ben is studying for a master's degree in Digital Marketing and hopes he is able to apply the theories and techniques learnt to devise an effective marketing plan for Digital York. "Ultimately, I want to learn more about using data and insight to drive the programme's marketing activity and help position York as the best connected city in the UK", said Ben.
Ben has become quite the success story of late, having embarked on a weight loss journey which has seen him shred approximately 5 stone in just a few months, wow!
The Digital City team has dwindled somewhat over last 5 years, having gone from a team of 4/5 to now just Lindsay and Ben. Lindsay has always loved to unwind from full fibre projects with her team to enjoy a good curry, so keeping in line with Digital City York tradition, we ask Ben what his favourite curry dish is... "I've never really got on with spicy stuff, although I can tolerate hot food much better now. I'm going to play it safe and say a nice chicken Korma. No rice for me though as I want to watch my weight!".
We hope you enjoy working with Ben in 2021!