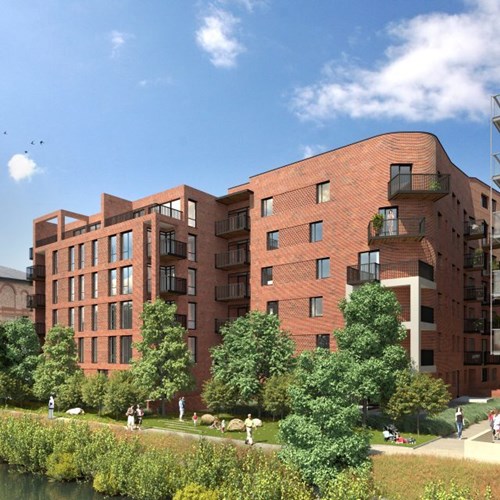 We are delighted to announce that we will again be working with FACTCO, this time, to deliver a full-fibre broadband network to the community of Hungate, York. Hungate is a fairly new development site located on the banks of the River Foss on the south-east edge of the city centre.
In 2009, construction started on a major mixed-use scheme in the area, including offices, housing, shops, a community space, and a bridge across the River Foss. As part of the scheme, a five-year archaeological investigation was conducted, the largest ever in the city and one of the biggest developer-led projects in the UK to date.
Fast forward to 2021, Hungate is host to hundreds of homes and the riverside quarter is expected to provide up to one thousand new homes by 2024. However, poor broadband speeds pose a real threat to the survival of many businesses in the area, with some reporting that they are still on an ADSL line. FACTCO are willing to help the community with their broadband issues and have proposed to install a gigabit-capable service for homes and businesses in Hungate.
FACTCO are alternative broadband providers, who specialise in connecting communities to gigabit-capable networks, and we are currently working with them to connect the villages of Elvington and Wheldrake to a full-fibre broadband network.
After the success of their last community event in Elvington, FACTCO are running another one for the community of Hungate on 14th October at Hungate Reading Café. The purpose of this event is to answer any questions regarding the activities involved to install the service. If you are a business or resident in Hungate, come and see us for a quick chat between 11am–4pm. Alternatively, please register your interest with FACTCO.
For any queries, please get in touch with your Community Fibre Lead, Craig Morley. Craig will be your point of contact throughout the progress of your Community Fibre Project. You can contact Craig via email [email protected] or by calling 07754854038.
*Photo Credit - John Thompson & Partners t/a JTP 2010 – 2019