Stop Loan Sharks
Don't let loan sharks steal your heart and money
08 February 2021
---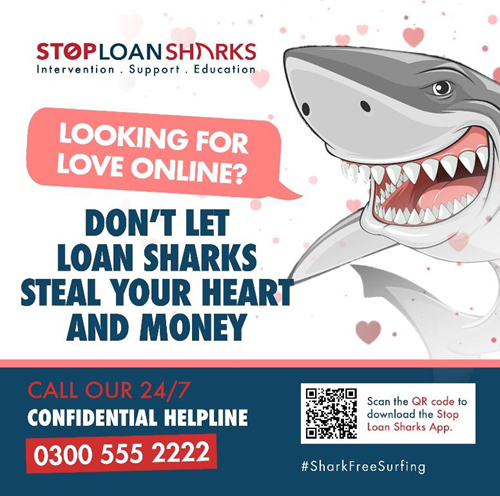 The England Illegal Money Lending Team has launched a new campaign warning people about the dangers of loan sharks on dating apps and social media sites.
Loan sharks are using dating apps and social media sites to trick people into taking out loans. These criminals are trapping victims in a cycle of debt and misery and enforcing repayment by blackmail and threats of violence.
Make sure you don't fall into a loan shark trap – please refer to the full press release for more information: www.stoploansharks.co.uk/warning-as-loan-sharks-turn-to-dating-sites-to-target-victims/
Please use the toolkit and messages to raise awareness of loan sharks on social media and signpost victims to Stop Loan Sharks for emotional and practical support.
The Stop Loan Sharks helpline is open 24/7 on 0300 555 2222. Live Chat is also available on the website between 9am and 5pm weekdays at www.stoploansharks.co.uk.